Our latest issue of the Coleen and David Jurewicz
newsletter has just been released!
Go HERE to download your FREE copy!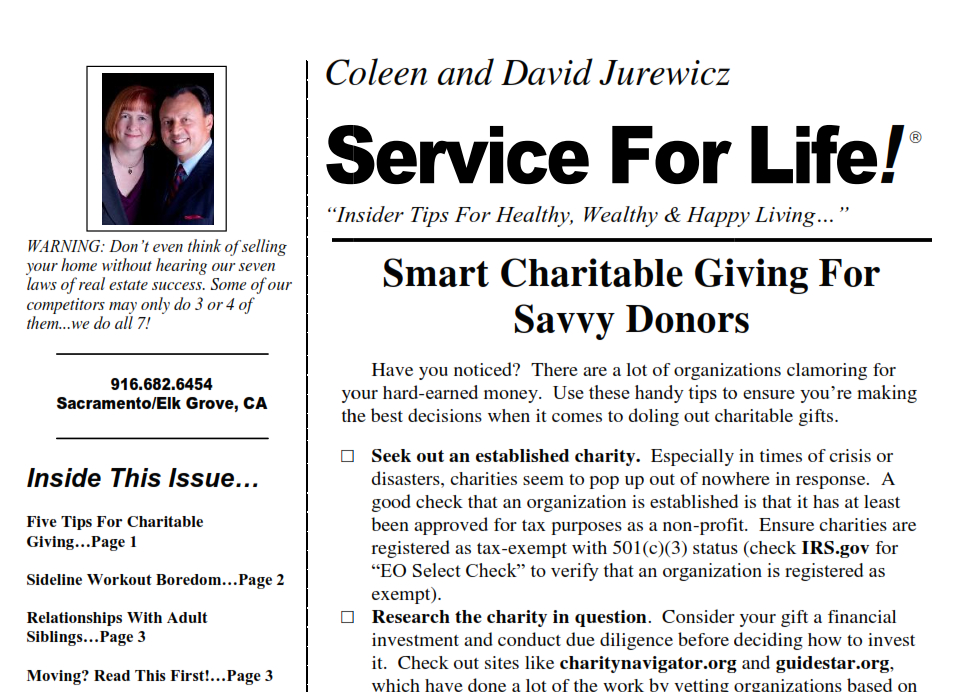 Also in this issue:
How to stop workout boredom.
Improve your relationship with your adult siblings.
Tips for an easy move.
How to properly introduce yourself to a dog.
What should I do if my house is going into foreclosure?
Some pretty funny jokes.
If you'd like to discuss information in this newsletter or have your real estate questions answered, call Coleen and David Jurewicz, RE/MAX Gold at 916.682.6454 (Lic. 00826558, 00661096)