At real estate school, we recently studied real estate laws and rules and here are some things we learned:
Condition vs. a contingency: A contingency refers to an event that may possibly occur. A condition relates more to the existence of an obligation that ripens due to the happening of an event. Some people use these terms interchangeably. But they mean specific things in the law.
Buyer agency is advisable because it provides representation to buyers who want their own representation and not to be represented by a seller's agent. Without a written buyer broker agreement, the agent working with the buyer could be a sub-agent of the seller (putting the seller's interest ahead of the buyer). In spite of this dis-advantage, some real estate brokers do not use the buyer broker agreement.
Customer vs. Client. A customer is a party the agent works with but does NOT represent. While the agent owes the customer the duty of honest and fair dealing and disclosure of material facts, the agent does not owe the customer the full range of fiduciary duties owed to a client. Could it be in your best interests to be a client rather than a customer?
Want to learn more?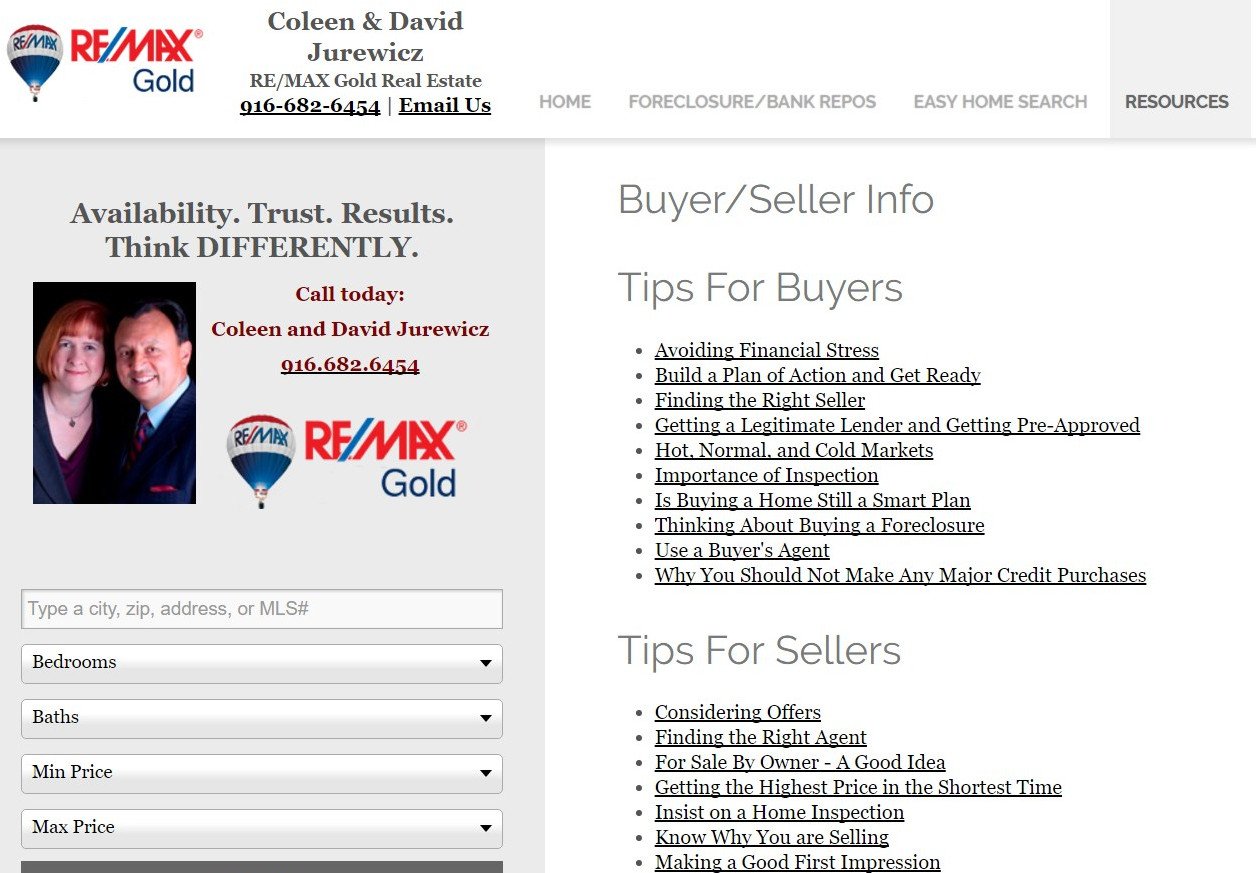 Visit our information page HERE.
Looking for real estate input? Call David Jurewicz today 916.682.6454