The latest sales numbers have just been released from the Sacramento Association of REALTORS(r) revealing sales activity for March, 2017.
To view a copy of the sales report, GO HERE.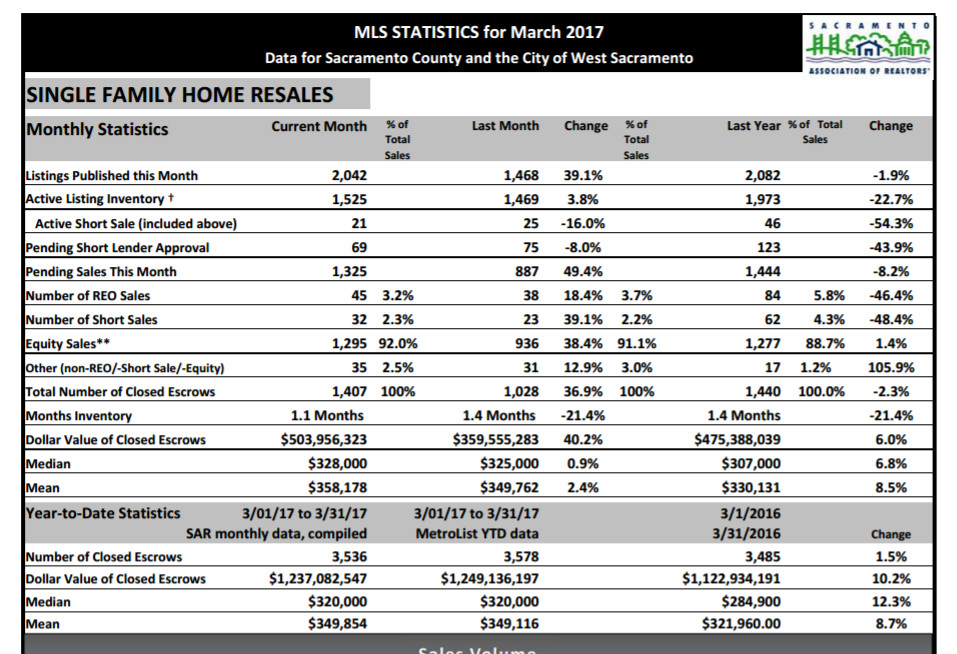 The report shows only 1.1 months of home sales inventory. That means we nearly sell all of our houses every 30 days!
While this may be good for home sellers with upward price pressure and with home buyers almost standing in line to buy a house, it does hurt many entry-level buyers due to fewer choices and low affordability.
It's not surprising the median price continues to rise, now at $328,000 with this high demand. But the median is approaching what homes were selling for during the last peak in 2006.
To see this trend, please watch the following 2 minute video:
In the video, real estate broker David Jurewicz (00661096) of RE/MAX Gold asks whether we're heading for another peak in the home sales market.
He doesn't know. But what David does know is that if you're at all considering the sale of your home, sell it NOW while we're still in a strong seller's sales market. Don't wait for the market to change so that you'd have to chase it downward. David's advice could save you thousands of dollars.
David offers a no-cost, no-obligation evaluation of your home's marketability if you call him today at 916.682.6454.