The one graph that explains what's happening in our Sacramento and Elk Grove, CA marketplace is the Days on the Market graph.
The LOWER the number, the more it's a seller's market. The HIGHER the number the more the market is in favor of the home buyers. Some say that the number needs to reach to around 4 for there to be a "balanced" market where neither the buyer or the seller have an advantage. We're FAR from that number!
So to see the months of inventory come down to only 1 month in March, 2017 is significant. That means, statistically we sell all of the houses we have for sale every 30 days! Other graphs I've seen support what we see here.
If you're even just thinking about selling your home, please consider selling now while the seller's market is hot. It took many years to get to where we are. And, it could take just a couple of months for the market to head downward again.
Most real estate professionals I speak with feel confident this intense seller's market will continue through the summer. But no one knows what will happen this autumn. While real estate is driven by demand, other factors could affect home sales like the stock and bond markets and their effects on mortgage rates. The Fed continues to buy mortgage backed securities which has assisted in keeping rates low. How long will that last? We don't know.
What we DO know is what's going on today. This is the time to sell your home.
Some people ask me, if I sell my home where will I go? You'll have to pick up the phone and make some calls to find out. But the good news is you'll probably have a bunch of money from the sale of your home which may give you options. Could this be the time to move somewhere else?
Or maybe lay low for a while waiting for the home market to go down as it always does. Then buy during a buyer's market.
Would you like to go over the numbers to see if this idea makes sense? We'll do the research at no cost to you. If you like what you hear, perhaps we'll follow a plan to put more dollars in your pocket for the future.
Call us today at 916.682.6454 for a free, no-obligation consultation about your future real estate needs.
David Jurewicz, REALTOR(r), (00661096) RE/MAX Gold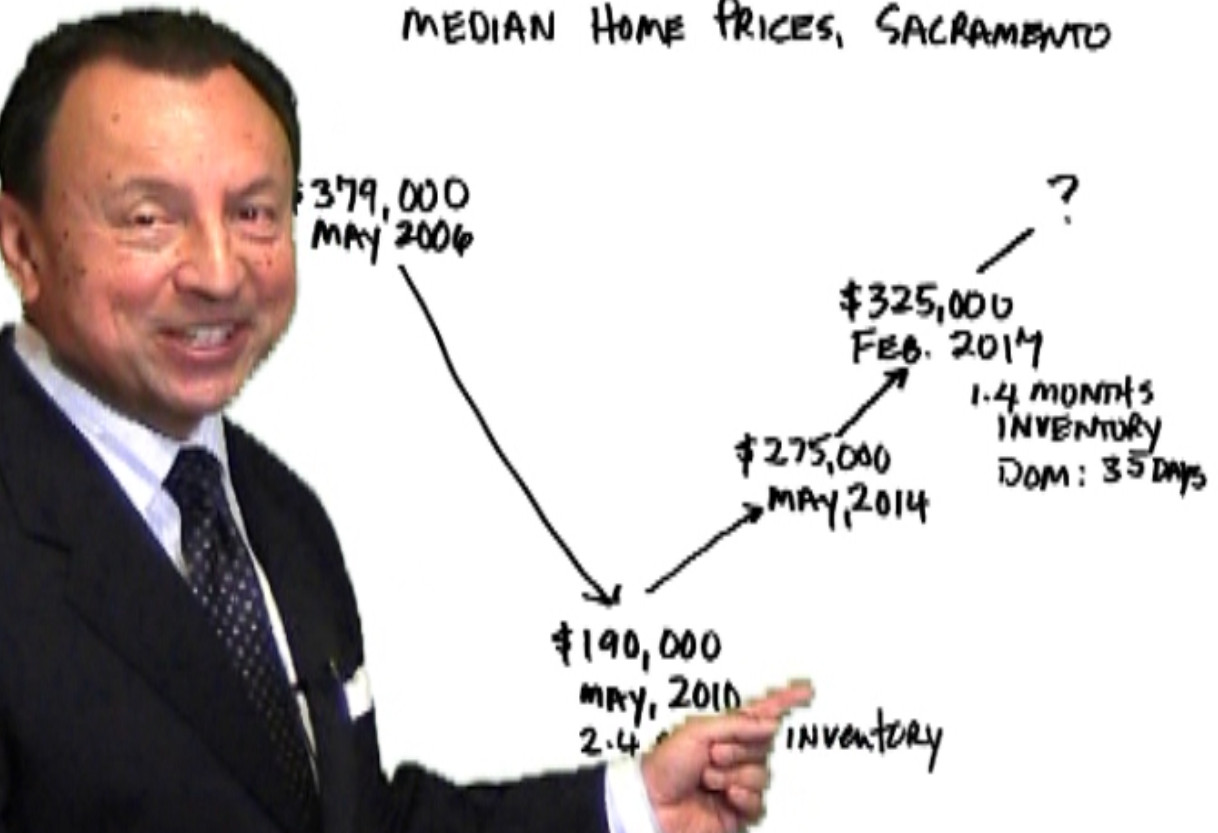 Go HERE to WATCH an important video about Sacramento's real estate market.