Thinking about moving to Sacramento?
Search homes for sale in Sacramento, CA: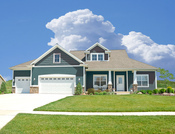 Sacramento
Under $200,000
$200,000 to $300,000
$300,000 to $400,000
$400,000 to $500,000
$500,000 to $600,000
$600,000 to $750,000
Luxury Homes
Or call us today and we'll create a list for you: 916.682.6454.
FREE, FAST estimate of your home's value withot speaking to an agent. GO HERE.
Sacramento, CA is the capital city of California and boasts views of two rivers, the Sacramento and American plus has great weather. Sacramento was put on the map by being a prosperous commercial, agricultural and distribution center. Today, due to the steady income produced by State workers and other successful business endeavors, the city continues its steady growth. There are great universities, a law school and highly regarded medical centers. California's State Capital Building boasts great architecture and beautiful interior finishes. The Sacramento Kings basketball team plays here as in a beautiful arena called the Golden 1 Center. You'll also enjoy the Rivercats baseball team with a stadium in West Sacramento, CA.
There are many beautiful neighborhoods and communities that have lush parks and coveted schools including Antelope, Arden, Arcade, Arden Park, Campus Commons, Carmichael, Curtis Park, Citrus Heights, Del Dayo, Del Paso Heights, Downtown, Mid-Town, East Sacramento, Elmhurst, Elk Grove, Fabulous 40's, Fair Oaks, Florin/Vineyard, Folsom, Garden of the Gods, Gold River, Greenhaven/Pocket, Granite Bay and Loomis, Hollywood Park, Mather, McKinley Park, Natomas, South and North Natomas, Oak Park, Orangevale, Greenhaven/Pocket area, Rancho Cordova, Rio Linda, River Park, Rosemont, Sierra Oaks, South Land Park, South Sacramento, Tahoe Park, Wilhaggin, Wilton and many others in this Sacramento County California area.
Notice in this graph about home sales in Sacramento County, CA the relationship between homes for sale, those that have sold and closed escrow and those that went into escrow (pended). If the number of houses for sale is close to the number sold, it indicates a stronger seller's market. If you'd like to know how this impacts your home's value, please call us at 916.682.6454 for further analysis.
While maybe not as slick as cities like New York, New York or Los Angeles California, Sacramento radio offers lots of variety.
Here are the names of some Sacramento neighborhoods we serve:
Alkali Flats, Avondale, Ben Ali, Beverly Way, Boulevard Park, Brentwood, Brookfield, Cabrillo Parks, Campus commons, Capitol Area and R Street, Capitol Mansions, Charter Pointe, Chinatown, College Glen, College Plaza, Colonial Heights, Creekside Natomas, Deerfield, Mesa Grande, Del Paso heights and boulevard, Detroit, Downtown, Dreher Tract, East Sacramento, Elmhurst, Folsom Boulevard, Franklin Blvd, Freeport, Grant Park, West Tahoe Park, Tahoe Park, Fullertown, Gardenland Northgate, Golf Course Terrace Estates, Broadway, Hagginwood, Hampton Station, Harmon Johnson, Henrietta Drive. Hollywood Park, Lake Greenhaven, Land Park, Pocket, Marina Oaks, Marshall School, Meadowview, Midtown, Morrison Creek, Nepenthe, Newton Booth, Laguna Creek, North Sacramento, Oak Park, Old Sacramento, Greenhaven, Point West, Pollack Ranch, Power Inn, Regency park and Place, Reith Park, Richmond Grove, River Grove, River Oaks, River Park, Riverlake, Riverwind, Robla Park,Sierra Curtis, Sierra Oaks, Sierra Vista, Sonora Springs, South Land Park, South Pocket, Southeast Village, Southside Park, Strawberry Manor, Swanston Estates, Tallac Village, The River District, Upper Land Park, Valley Hi, Valley View, Washington Park, Wildwood, Witter Ranch, Wood Park, Woodbine, Woodlake, Z'Berg Park.
If you'd like to see homes in any Sacramento neighborhood, call 916.682.6454 to arrange a private showing.
Sacramento area zip codes include, 95811, 96814, 95815, 95816, 95817, 95818, 95819, 95820, 95821, 95822, 95823, 95824, 95825, 95826, 95827, 95828, 95829, 95830, 95831, 95832, 95833, 95834, 95835, 95846, 95837, 95838, 95840, 95841, 95842, 95843, 95851, 95852, 95853, 95857, 95860, 95864, 95865, 95866, 95867, 95894, 95899, 95624, 95757, 95758, 95693, 95626, 95655, 95660, 95662, 95670, 95673, 95683.
Area code is 916.
Sacramento, CA 3 bedroom, 2 baths, 3 baths, 4 baths, 4 bedrooms, 5 bedrooms, 1/4 acre lot, horse, one story, two story, 1-story, 2-story, pool, 3 car garage, 4 car garage, 2 car garage, attached, detached, golf, tennis, basketball, country, rural, pasture, solar, tandem, balcony, led, electricity, lighting, energy, efficiency, heating, cooling, air conditioning, gated, security, association, homeowner, color, design, interior, exterior, architecture, landscape, guest, in-law, quarter, home, house, dwelling, single, family, neighborhood, population, mortgage, payment, affordable, club, clubhouse, cheap, low-end, high-end, luxury, open, airy, light, move, escrow, close, money, net, lender, amazing, foreclosure, bank, repo, short sale, single agency, mls, multiple listing service, fine, luxury,home,broker.
Information courtesy of David Jurewicz, REALTOR(r), best, top, experienced Broker Expert 00661096. Husband and wife selling team, RE/MAX Gold