Looking for an opportunity to live with
elbow room? Consider Rio Linda and Elverta, CA!
Go HERE for a FREE current list
of homes now for sale in Rio Linda and Elverta!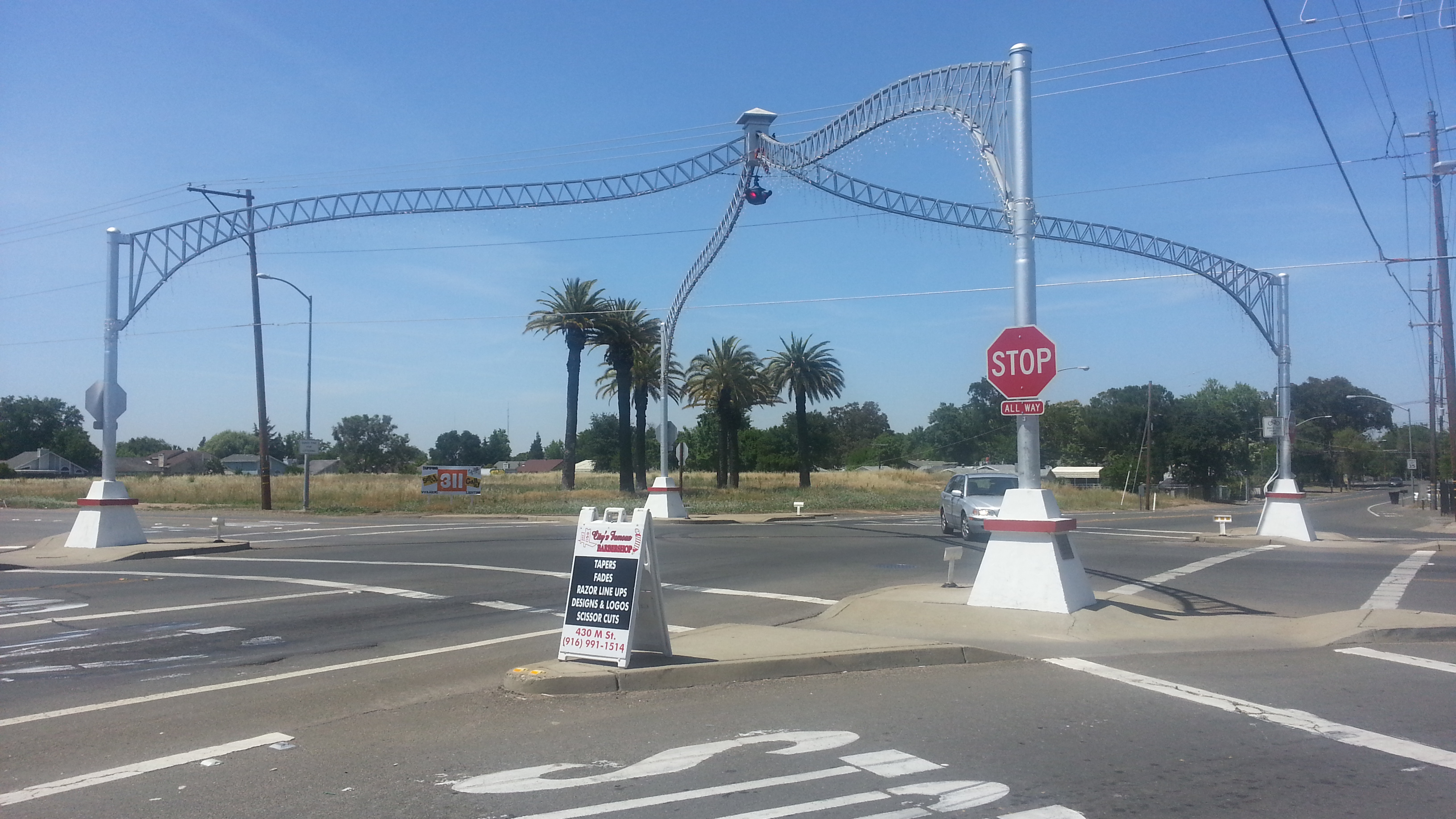 Famous intersection in Rio Linda, California
Settled in the early 1900's as an agrarian community known for its poultry production and a train stop, Rio Linda, California has grown to a area with over 15,000 inhabitants. Many are attracted to the diversity in housing from affordable homes to near mansions. Many of the properties are on larger than average parcels of land which appeals to people who want some space between them and their neighbors. The zip code for Rio Linda is 95673.
Elverta, CA is right next door to Rio Linda and has a population of about 5,500. Elverta boasts similar benefits to Rio Linda including a country feel as opposed to life in the big city. The zip code for Elverta, California is 95626. The area code is 916.
For real estate information regarding Rio Linda and Elverta, California real estate, contact David Jurewicz, (00661096) REALTOR(r) from Home Rocket Real Estate(r) at 916.682.6454.
P.S. Thinking of selling your Rio Linda or Elverta, CA home? READ THIS.
3 bedroom, 2 baths, 3 baths, 4 baths, 4 bedrooms, 5 bedrooms, 1/4 acre lot, horse, one story, two story, 1-story, 2-story, pool, 3 car garage, 4 car garage, 2 car garage, attached, detached, golf, tennis, basketball, country, rural, pasture, solar, tandem, balcony, led, electricity, lighting, energy, efficiency, heating, cooling, air conditioning, gated, security, association, homeowner, color, design, interior, exterior, architecture, landscape, guest, in-law, quarter, home, house, dwelling, single, family, neighborhood, population, mortgage, payment, affordable, club, clubhouse, cheap, low-end, high-end, luxury, open, airy, light, move, escrow, close, money, net, lender, amazing, foreclosure, bank, repo, short sale, single agency, mls, multiple listing service, luxury property. Husband and wife real estate broker team.