I ain't fakin'
I like bacon.
Sizzling on Sunday morning
Sometimes with pancakes without warning
A very tasty meat
No matter when, it's a treat.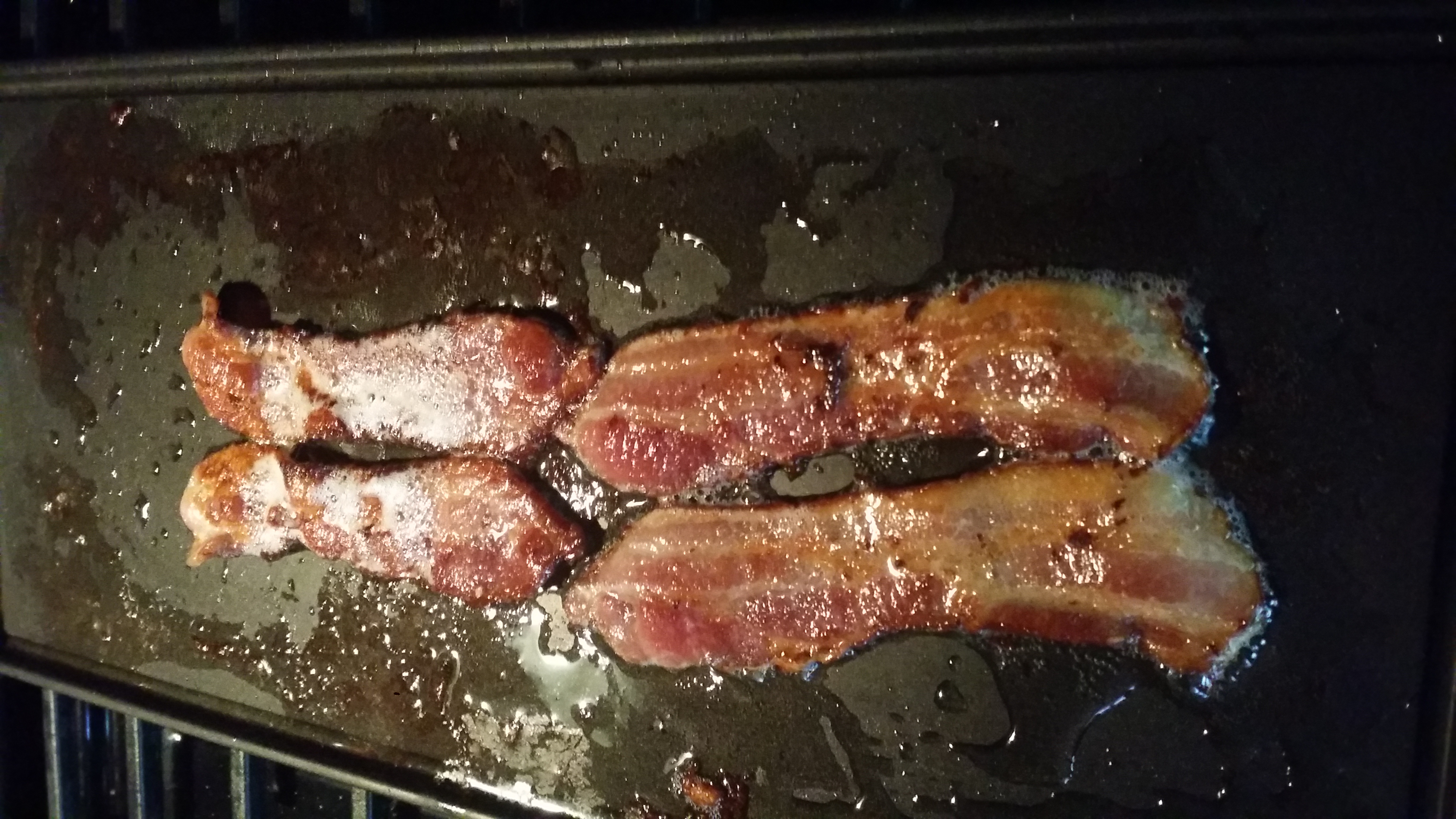 I realize that poem sounds like it was written by a 5-year old. But that's the best I can do.
When I was young, our family raised hogs and I participated in the butchering process. Bacon can come from the pork belly or from other leaner cuts. After a salt brine, it can be smoked by various kinds of wood and sometimes sweetened by using sugar or maple syrup.
It's not surprising that this tasty meat has seen an increase in popularity. One source says it's a $4 billion dollar industry in the US.
Yes it has it's detractors like nutritionists who see nothing but fat, and sodium. But dare I point out it has protein too? And it sticks with me during the morning hours. Of course none of this may be of interest to vegetarians.
I've heard of the other bacon made of turkey or tofu. But I'm not ready to make the switch yet.
I also noticed there's a book by Joanna Pruess and Bob Lape called Seduced By Bacon which has 90 recipes for all occasions. I'd like to meet them!
As with all great things, we maintain our modesty by using bacon as a treat, not a mainstay. But I believe this well loved meat is another reason to keep enjoying our lives to the full.
David Jurewicz, REALTOR(r)
RE/MAX Gold 00661096
916.682.6454