Are we reaching the TOP of the real estate market?
If so, is NOW the time to sell your home?
Please watch THIS short video...
Want more proof that this may be a great time to sell your home? Watch THIS video to see what's happening in the median home price trend...
Of course, no one knows when the peak of the Sacramento real estate market will be. But look around, how's the financial stability of the area doing? How are jobs? What's the affordability of homes now for sale? If you'd be open to selling your home now, if your guts tell you we're reaching the peak, call Coleen and David Jurewicz at 916.682.6454 right away to discuss your options. We offer a no-cost, no-obligation consultation where you'll receive the information you need in order to make a wise decision.
We look forward to hearing from you.
If you're considering hiring a real estate broker to represent you, consider this...
How to sell your home for TOP dollar in the LEAST amount of time...
...While netting the MOST money the market will allow!
The answer is:
Hire Coleen and David Jurewicz REALTORS(r) to improve your odds of selling FAST and for TOP dollar.
Here are the top 5 reasons Coleen and David Jurewicz REALTORS(r) may be the real estate brokers you've been looking for:
1. We have over 30 years of experience, EACH selling homes in the greater Sacramento, CA marketplace! That means we really know what to do if your transaction has turbulence. Like an experienced airplane pilot, knowing how to "safely land" your transaction may save you frustration, time and money. We're real estate BROKERS, not agents. Being a real estate broker requires more study and experience and has a harder license test than an agent. This means we bring even more compentence to your sale than most agents.
2. We're a husband and wife team. With us, you get twice as much attention to your sale! We look more carefully at money-making/saving strategies. We use computer tracking to oversee your transaction so you can relax with the knowledge that things are being handled properly.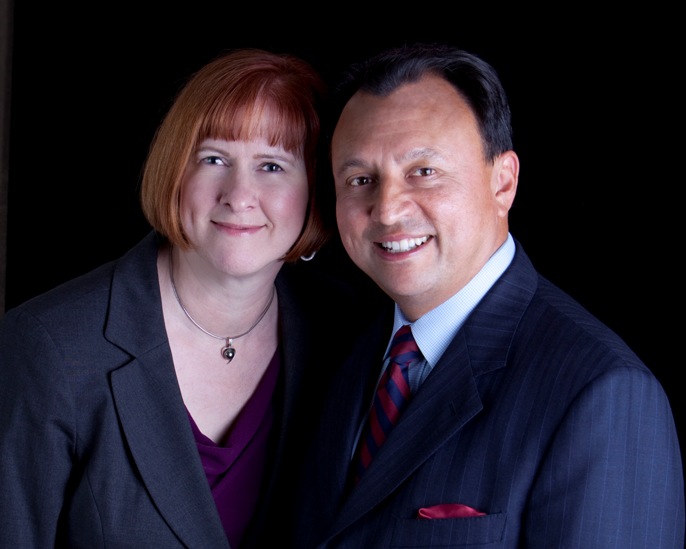 3. We aggressively represent and negotiate top market value for your home. We defend your asking price to buyers and appraisers. The result? MORE to your bottom line.
4. We're part of the most sophisticated real estate network, RE/MAX(r). With over 6,000 offices worldwide and over 100,000 agents and brokers, RE/MAX(r) is already number one in many markets and is quickly heading toward number one other markets including Sacramento and Elk Grove, CA. RE/MAX has the financial horsepower to develop cutting edge marketing tools which assist their seller clients in getting the attention of motivated home buyers, potentially resulting in faster sales for top market value.
5. We're NOT afraid. You need your next REALTOR(r) to be fearless in looking out for your dreams and goals. Hiring us is an INVESTMENT in YOUR bottom line and your future. Do our ideas really work? Read what our clients have to say HERE.
We're sure you'll agree that people who plan do much better than people who don't. So here's our suggestion: Hire a real estate broker with a marketing PLAN.
Here are our seven secret home sales laws we use in our business that may get you to your goals FASTER...
READ our exclusive 30-day ACTION marketing plan HERE.
Call us right now or CLICK HERE to arrange a no-obligation consultation:
1-888-9-ROCKET (1-888-976-2538)
P.S. Would you like to know what your home may be worth in today's market? Call the number above or GO HERE for an instant computer evaluation of your home's potential market value.
P.P.S We have a simple guarantee: If we don't sell your home, you owe us nothing! So please call us today in the Sacramento area at 916.682.6454 or GO HERE to contact us online.
READ our Zillow reviews from our clients HERE.
______________________________________________________
Additional keywords for this site: aggressive, marketing, experienced, broker, agent, power, authoritative, capable, compelling, dominant, dynamic, energetic, forceful impressive, influential, mighty, persuasive, potent robust, vigorous, competent, convincing, fearless top, best, successful, producer, award winning, love, effectual, efficacious, paramount, strength, ca, california, sacramento, fair oaks, elk grove, south sacramento, rancho cordova, carmichael, citrus heights, roseville, rocklin, mdtown sacramento, downtown sacramento, east sacramento, folsom, orangevale, granite bay, antelope lic. 00826558, 00661096, best agent to sell my home, top agent to sell my home.