How to find more hope in your life and how to save money by renting some things are the two leading articles in the March, 2017 David and Coleen Jurewicz' Service For Life! Newsletter.
Go HERE to download your FREE copy.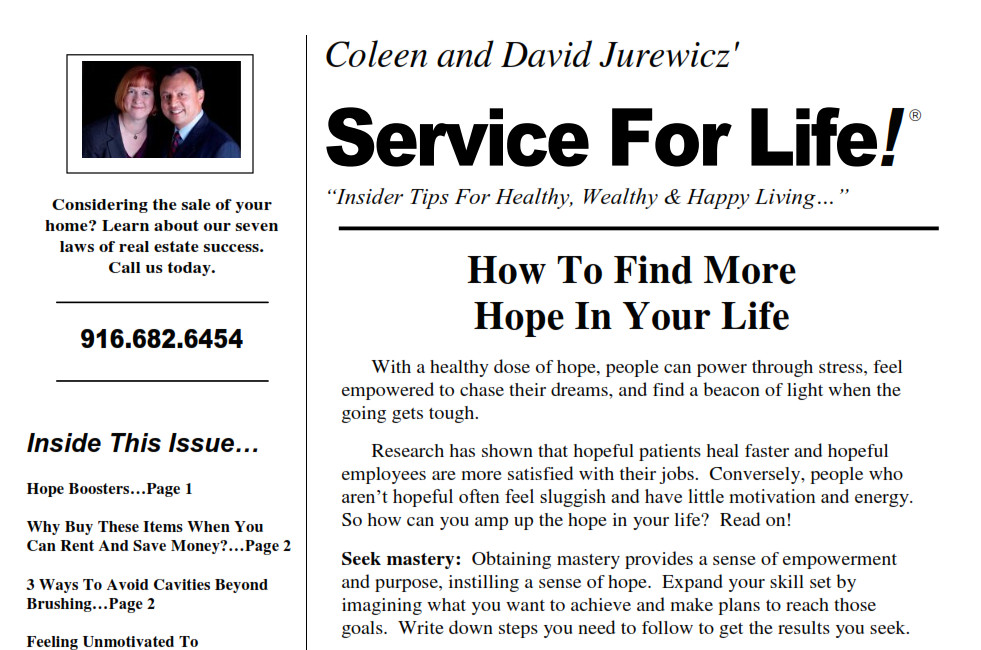 Also in this issue:
3 surprising ways to avoid cavities.
Feeling unmotivated to clean?
What should I do to make sure my home sells?
Amazing uses for the average dinner table!
A list of websites for organizational assistance.
Money savers, life lessons and more.
Download your copy today. Click on the link above.
For more information, contact David Jurewicz, REALTOR(r) RE/MAX Gold (00661096) at 916.682.6454.