Creative decorating may be the difference between your home being perceived as ho-hum or being memorable!
Being memorable when selling your home is important especially when a prospective buyer has seen five or more houses in a day. They all start to run together in the buyer's mind. Your home, however, will stand out and this may possibly lead to a buyer writing an offer on your home vs. others.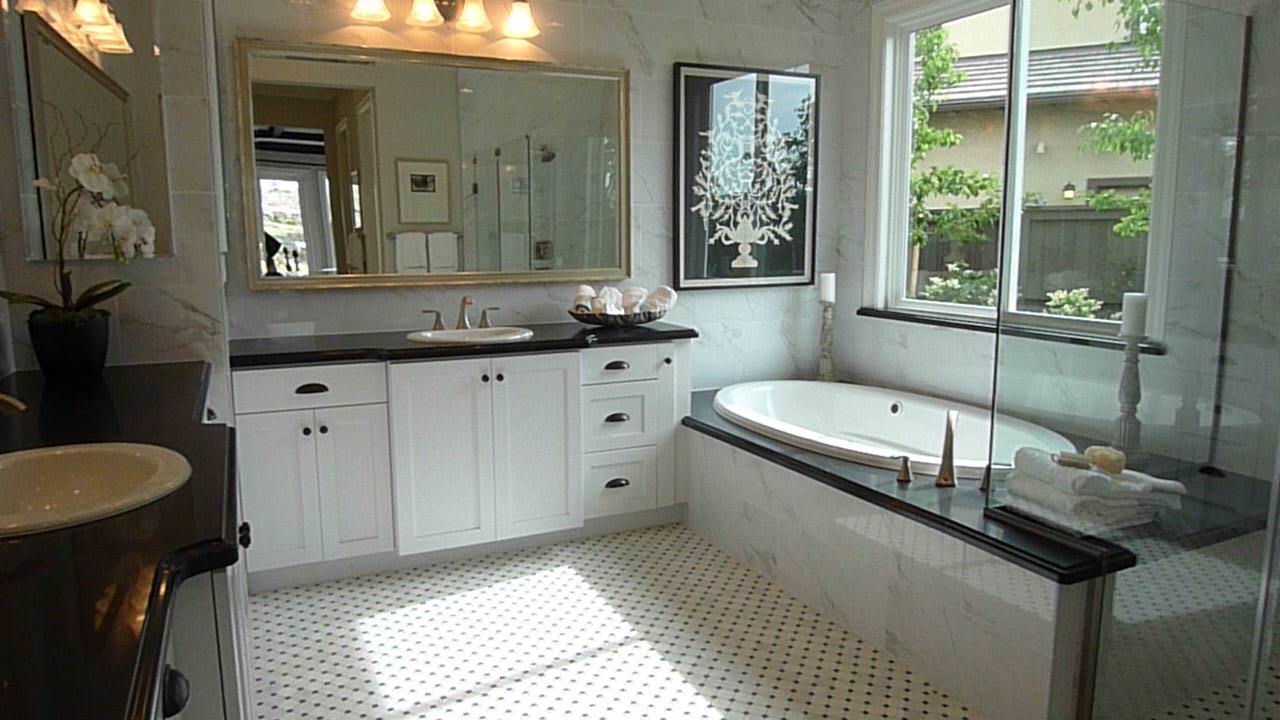 Decades ago it was the common belief that a house should be as neutral as possible so that no one would be offended by the seller's decorating choices. We in the business sarcastically called most wall paint in those days "real estate beige" or "real estate carpeting," since they all looked the same.
Fortunately, over the years, we broadened our thinking to include clever ideas and pops of color. So now when we walk into a well decorated home we see color manifested in pillows, colorful furniture and clever pieces of art.
I think simple rooms are best, with a few select pieces rather than to be perceived as cluttered. This gives the home the feeling that there's plenty of room for the buyer's furnishings. Who says furniture must always be against the walls? Moving pieces away from the walls gives a feeling of space and may create intimate conversation and dining places. Even angling them may make the area feel more dramatic.
I'm always amazed at how people choose to live in dark dungeons. We were at a house where the window furnishings were never opened. When we put the house on the market, we opened all of the windows. With louvered window shades we lifted them to the top of the window to let the maximum light in. Wow did things feel different, more spacious, inviting!
The most important part of decorating, in my opinion, is to have a plan going into the project. In the master bedroom, where will the bed go? What kinds of pictures will be on the wall and where? What kind of a bedspread will be the most attractive? What kind of window furnishings and what color? Maybe even sketch your ideas? That way when you go shopping for those items, you would spend a lot of time guessing what to buy. It will be clear if the item fits or not.
If you don't consider yourself a decorator, it may be prudent to hire a home stager who will do all of that work for you. When I take buyers to a well staged home, I hear them say "wow" and exhale their breath in amazement. That's because the majority of the homes we see have no thought put into how they will show to a prospective buyer.
If your roof is certified by a roofer as water tight, if you have a clear pest report showing your house is sound, and if your home shows like a model house from a new home builder, you will stand tall above your competitors. Chances are you'll get the next offer and they offer you a top price. It's worth the effort!
Now, if you hire us to be your next real estate broker, there's a bonus we offer to our clients. Here's Coleen Jurewicz to tell you what it is in this video:
We're one of the few real estate brokers that will give you time early in our marketing agreement to set your home up to show at its best so you can make the most money in a reasonable amount of time.
Please call us for a no-obligation consultation about selling your home. Contact Coleen and David Jurewicz or RE/MAX Gold (a husband and wife real estate team) (00826558,00661096) today at 916.682.6454.
P.S. Would you like to see how luxury homes are decorated so you can get some fresh ideas? GO HERE.