Thinking of moving to Elk Grove, CA or Laguna Creek? Watch THIS cool video:
FREE list of Elk Grove and Laguna Creek homes now for sale: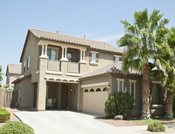 Elk Grove
Under $200,000
$200,000 to $300,000
$300,000 to $400,000
$400,000 to $500,000
$500,000 to $600,000
$600,000 to $700,000
Luxury Homes
Or call (916) 682-6454 to have a custom list created for you!
FREE, FAST computerized estimate of your home's value without speaking to an agent. GO HERE.
Elk Grove, CA has come a long way since the mid-1800's when it was a stage stop. Elk Grove is now an incorporated City with a population of about 162,000 with 12,500 companies in 42 square miles of land. It's zip codes are 95624, 95757, 95758 and 95759. Elk Grove boasts in having an abundance of parks including Elk Grove Park which hosts many pleasurable activities throughout the year. The area code is 916.
Festivals include the Elk Grove Western Festival, The Elk Grove Giant Pumpkin Festival, and The Strauss Festival of Elk Grove. The City of Elk Grove website is HERE.
Many are attracted to Elk Grove because of its outstanding schools. Go HERE for the Elk Grove Unified School District website.
Compared with other parts of the country, the WEATHER in Elk Grove is pleasant.
Take a look at this chart about Elk Grove, CA real estate. Notice the relationship between homes for sale, homes that have gone into escrow (pended) and homes that have sold and closed escrow. A low number of homes for sale compared to those that have sold indicate a strong sellers real estate market. If you'd like to know how this impacts your home's value, please call REALTOR(r) David Jurewicz at 916.682.6454.
The neighborhoods in Elk Grove, CA are Sheldon Ranch, Bishop Ranch, Sheldon North, Perry Ranch, Tributary Point, Camden Estates, Fallbrook, Montage, Sonoma Creek, Sheldon Woods, Quail Ranch Estates, Waterman Ranch, Clarke Farms, Vineyard Meadows, The Residences, Hop Ranch, Calvine Sap, Russel, Jacinto, Betty's Estates, Waterman, Orchards, Sheldon Farms, Jacinto West, Laguna Creek, Machado Dairy, Stonelake, Laguna North, Laguna West, Jungkeit Dairy, Elliott Ranch, Laguna Creek Village, Franklin Meadows, Lakeside, Cresleigh Ranch, Backer Ranch, Oak Mello, Fox Meadows, Laguna Lake, Park Meadows, Laguna Springs, Laguna Vista, Valley Hi Country Club, Lakeside, Tuscan Oaks, Mariners Cove, Sunridge Meadows, Greens, Bilby Meadows, Foulks Ranch, Laguna Woods.
Nearby zip codes include Churchill Downs, 95829, South Sacramento, 95828 and Wilton, CA 95693
Elk Grove, CA 3 bedroom, 2 baths, 3 baths, 4 baths, 4 bedrooms, 5 bedrooms, 1/4 acre lot, horse, one story, two story, 1-story, 2-story, pool, 3 car garage, 4 car garage, 2 car garage, attached, detached, golf, tennis, basketball, country, rural, pasture, solar, tandem, balcony, led, electricity, lighting, energy, efficiency, heating, cooling, air conditioning, gated, security, association, homeowner, color, design, interior, exterior, architecture, landscape, guest, in-law, quarter, home, house, dwelling, single, family, neighborhood, population, mortgage, payment, affordable, club, clubhouse, cheap, low-end, high-end, luxury, open, airy, light, move, escrow, close, money, net, lender, amazing, foreclosure, bank, repo, short sale, single agency, listing, mls, multiple listing service, GRI Graduate REALTOR(r) Institute fine luxury.
Elk Grove, CA real estate by RE/MAX Gold, best, top producer, success,experienced, husband and wife team brokers, REALTOR(r) 00661096, 00826558