Our latest newsletter issue leads off with food duos that may boost your health.
Go HERE to download your FREE copy.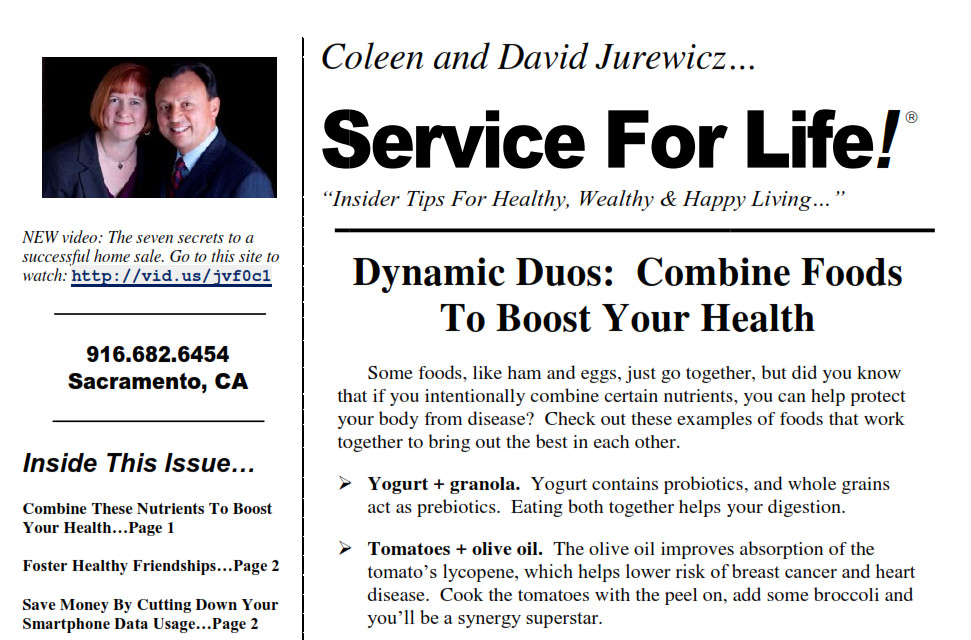 Also in this issue:
* How to foster healthy friendships.
* Save money by cutting down on your smartphone data usage.
* How to fix that leaky shower.
* How to find the right house for you.
* Mnemonics that make your life easier.
* Things you should not freeze.
* Websites for retirement planning.
* What's the REAL reason some homes don't sell?
* Are we reaching the TOP of the home real estate market?
* A list of unusual museums.
Download your copy now. For more information, contact REALTOR(r) David Jurewicz of RE/MAX Gold (00661096) at 916.682.6454.