The article, 5 Ways to Reduce Stress Quickly, is just one of the great articles you'll find in our recent David and Coleen Jurewicz of RE/MAX Gold real estate newsletter.
Go HERE to download your FREE copy.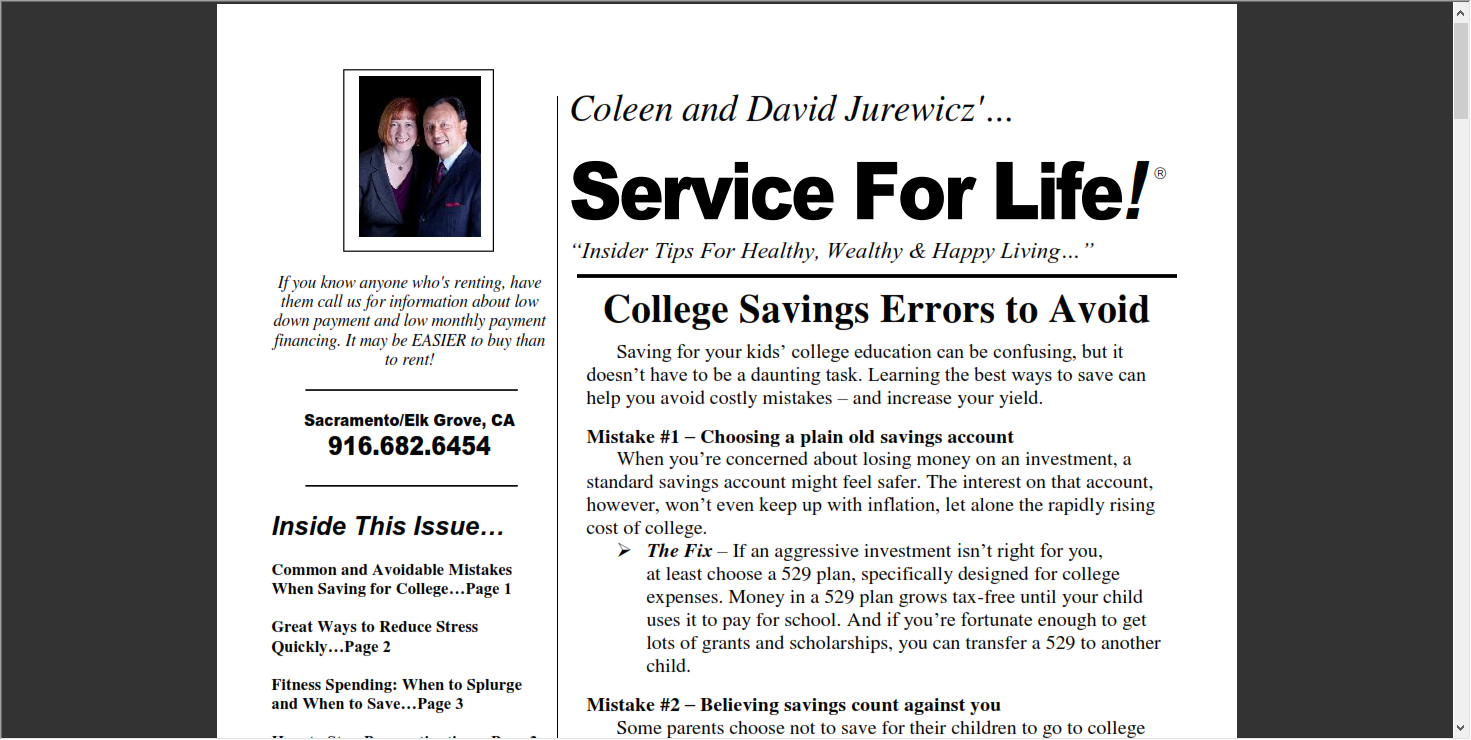 In this issue:
Avoid these college savings errors.
5 great ways to reduce stress.
When it comes to fitness spending, when you should splurge and when to save.
How to stop procrastinating.
Can I use a financial gift as my home down payment?
Reasons to sell your home now rather than wait for Spring.
Mortgage secrets you can use to grow your wealth.
Plus a lot more!
Download your copy today.
A service of David and Coleen Jurewicz, Brokers RE/MAX Gold (00661096, 00826558). Call them today at 916.682.6454