Four easy ways to save money online is the topic of just one of the articles in our latest FREE consumer newsletter, just released.
Go HERE to download your FREE copy.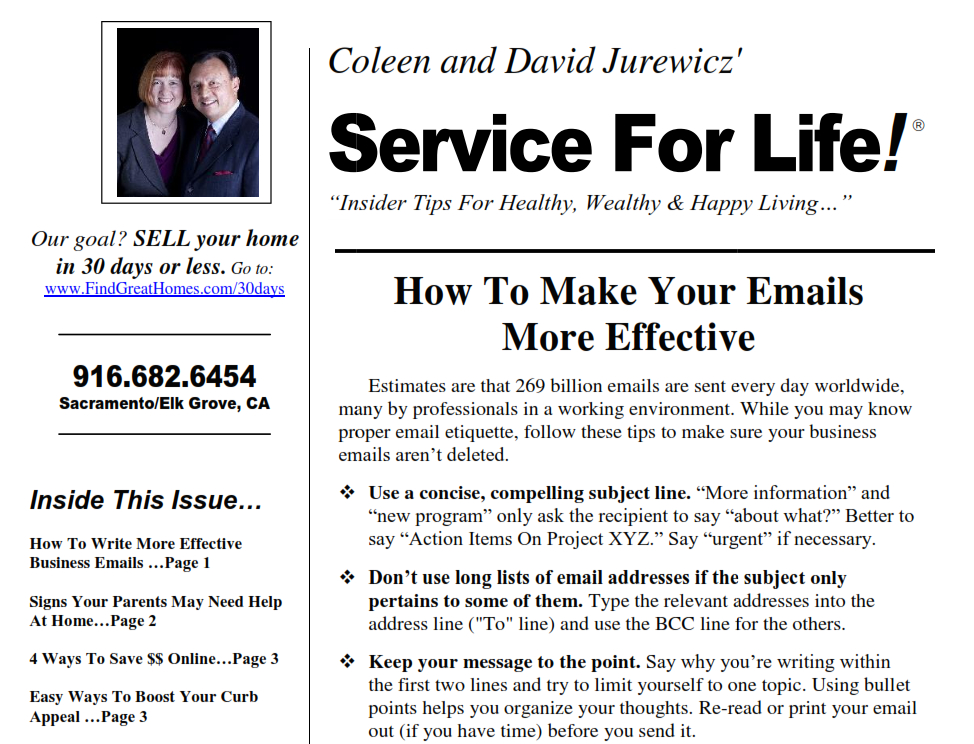 ALSO in this issue:
How to write more effective business emails.
Signs your parents may need assistance at home.
Easy ways to boost your home's curb appeal.
What does it mean when a seller offers to finance me?
Is now the time to sell my home?
How to say no to robocalls.
​If you have any real estate questions you'd like answered, call David Jurewicz, Broker 00661096 at 916.682.6454 today.